put yourself out there
There are so many ways to be judged in this world as a person, so why throw yourself into the limelight? As an introvert, putting myself out in the world is super hard. Now take this concept and apply it to an image competition, and I'm just about paralyzed with fear. Does anyone really ever feel like they have taken an award winning image?
With any art form, you put a part of yourself into every finished piece. Especially the pieces within your portfolio that you share with the world. I know for me these images are of other's experiences, but it is still through my perspective, with my vision and final styling. Naturally, putting this piece of my heart up to be judged is not done lightly. With that said, without judgement or criticism, how am I supposed to grow and learn?
This year I entered 3 images to be viewed and judged in a new birth photography image competition called Elevate. You can click to read the judging process and rubric here. Further, you can see all the amazing finalists on their website.
As for my images, thank you so much to my wonderful clients who allow me to hold space with them at such an intimate time in their lives and for allowing me to share their birth love stories with you!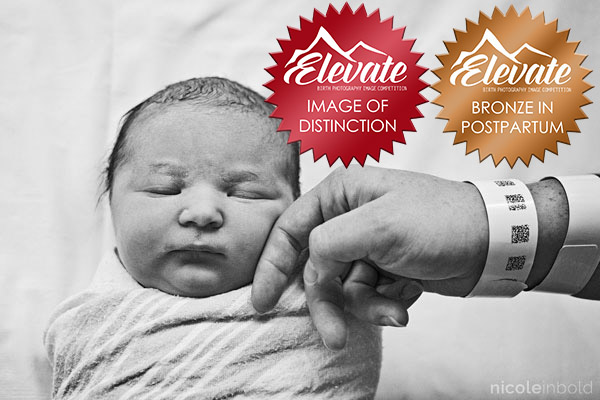 Cherished is a frame I adore. Mother's hand gently caressing her new tiny human's cheek, makes you feel the love and awe a parent feels when the finally meet the being they have felt so close for over 9 months. Full Birth Story
Mirrored Creation, again is a frame I love as a member of this families journey to bringing their 4th baby into the world. Mom had felt the tell tale signs of labor early Friday evening. The birth team was on alert and stand by with them in the birthing center from Friday night until Sunday evening. This image was taken in that last tired and delirious hour of wanting to meet their newest family member. I utilized a prism to increase the emotion of the moment and now carry it with me everywhere I go! Full Birth Story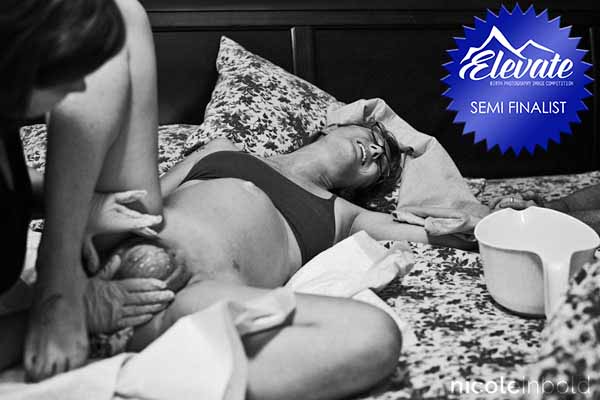 Persistence and Strength is what every mother possesses. I was quite torn as to whether I should submit this image into a competition for it's sheer intimacy of life unfolding. With that said, this frame fully embodies the story of birth in one frame, from my perspective, with a clear focus on mom. I wish, deep down, that every woman could see a similar image of themselves in labor, from an out of body perspective, as she grips on to her lifeline while her world and heart expands to fit another beautiful soul.
with grit and grace,